A LOVE STORY
A bit of Zurich in the Ticino canton
In 1940, Emma Rudolph-Schwarzenbach, a native of Zurich, bought some property in the heart of the settlement of Cassina d'Agno, not far from Lugano. The property included 10 acres of land, a barn and a house. Emma's daughter, Magdalena Hutton-Rudolph, had a garden planted which included not only flowers, fruit trees, berries and vegetables, but also grapevines, which prospered.
So, a farm was founded.
Later, Magdalena transferred ownership of the property to her nephew Urs Rudolph who, after having received his degree in Agricultural Science, managed a farm that raised beef in Canada, as well as being the owner of a public relations firm in Zurich. In 1989 Urs moved to Ticino and founded the privately-owned Tenuta San Giorgio which took its name from the Collina San Giorgio, the hill on which the Tenuta sits.
The winery's grapes
Almost immediately Urs Rudolph began to plant grapevines and he sold what he harvested to Daniel Huber in Monteggio, at the time already considered to be the leading light of vine-growers in the Ticino canton. Daniel Huber baptized the wine made from these grapes "Tenuta San Giorgio".
The extraordinary quality of this wine convinced Urs' youngest son, Mike Rudolph, to leave his consulting job and move to Ticino to produce his own wine.
Producing its own wine
In 2002 an initial section of the winery was constructed in which, for the first time, it could produce its own wine. Since then, the winery has continued to grow. In 2011, it was decided to expand the winery. Thanks to the addition of new plots of land, we are currently able to produce about 35,000 bottles of wine a year.
In Memory
Magdalena Hutton continued to live for a number of years with Urs and Monica Rudolph at the Tenuta San Giorgio, following with pride the evolution of "her" farm in Cassina, and passing at the venerable age of 100.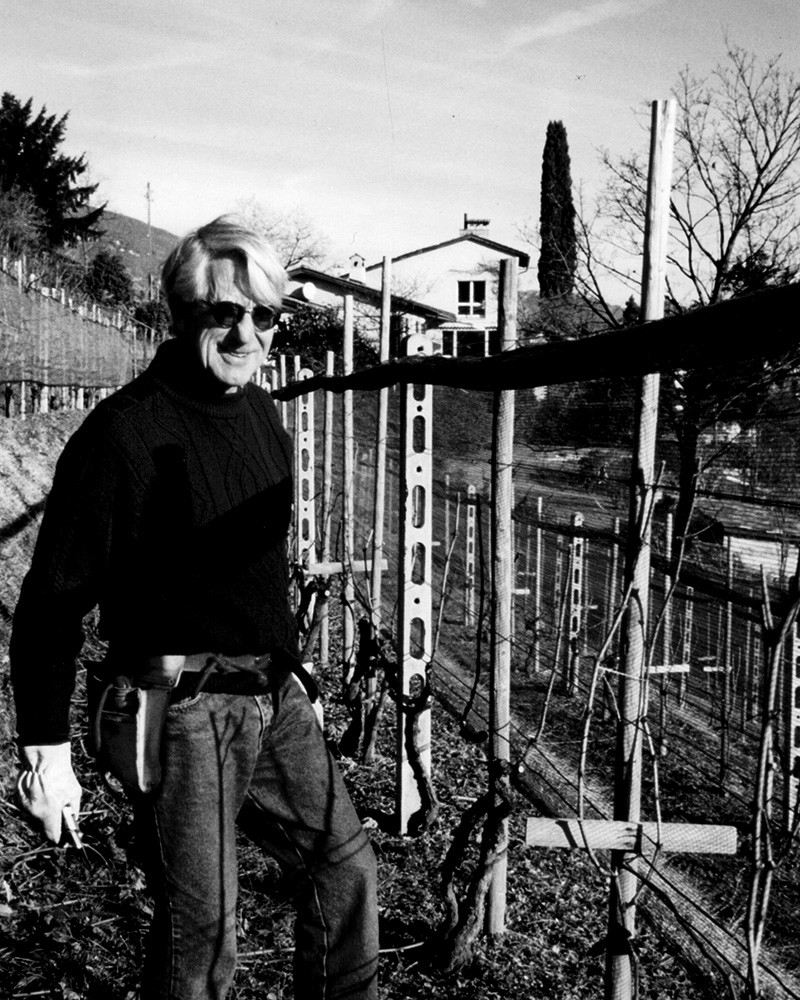 Urs Rudolph in dem Rebberg, 1995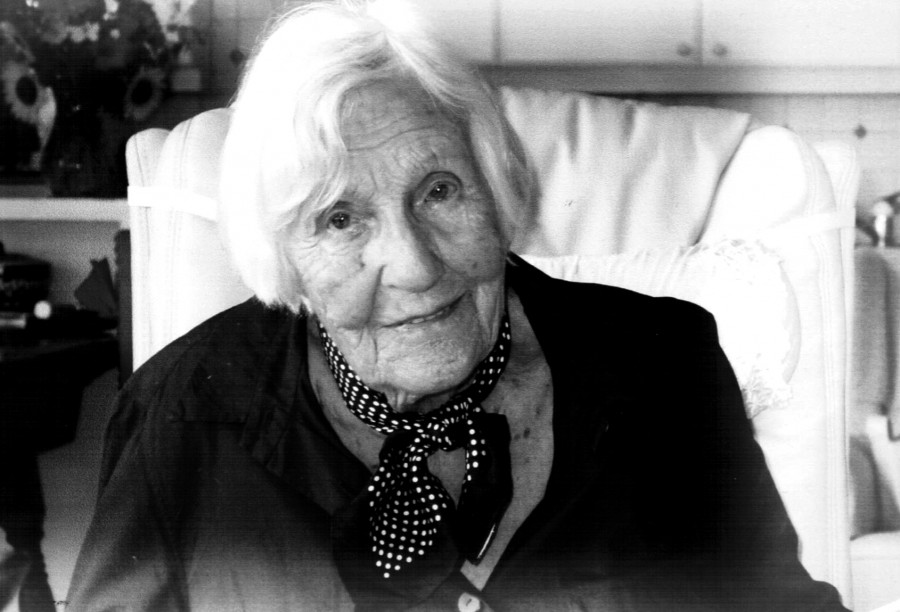 Emma Rudolph-Schwarzenbach